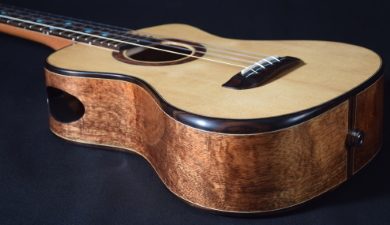 "I find it fascinating that custom lutherie is largely a cottage industry with artisans working in small shops in their basements, garages or garden sheds creating absolutely amazing instruments that far surpass most manufactured ones. What a great thing to be involved in..." ~ Tim [guitar makers forum member on 3-7-2014]
Hand Crafted Ukuleles
Ebi Ukuleles is Howard Replogle - hand builder of exceptional ukuleles and other stringed instruments in the Pacific Northwest.
Welcome to my website.
I'm a luthier hobbiest, not a business at all. I'm a one-person shop and I take my time to make whatever inspires me. My passion is in the making of the instruments, but I enjoy seeing others enjoy them too. So I made this website to showcase my work, and to connect with musicians and other luthiers. I usually have some instruments available for purchase, so If you're shopping, please have a look at my gallery.
This and the other sepia photos on this website by Sue Bednarz.
"Ebi" (èh-bee) is Japanese for 'shrimp.'
Why the name "Ebi?" Ukuleles are small like shrimp and "Ebi" sounds more fun than "Replogle."
Performing artist and ukulele instructor Daniel Ward demo of Ebi Ukuleles Tenor #16, November 2018: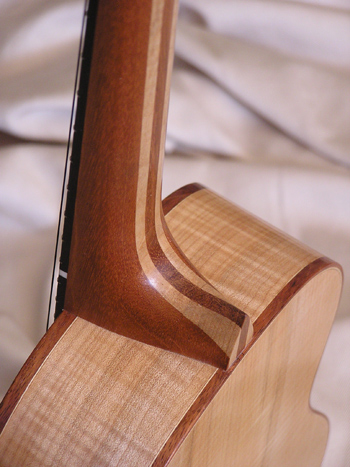 Lead time for orders.
Most instruments take me two to three months to build but there's always something on my bench that will need to be finished before I have room for a new project. Please use the Contact Tab for inquiries on custom instruments, or the Gallery Tab to see available, ready made instruments.
Pictured here is Tenor Ukulele #12. See more of it here.
Especially for Students of Lutherie
I am now doing some lutherie teaching. Please see my Instruction page for more information.

Enjoy my website and please "like" ebi ukuleles on Facebook!
Thanks for reading! - Howard Replogle